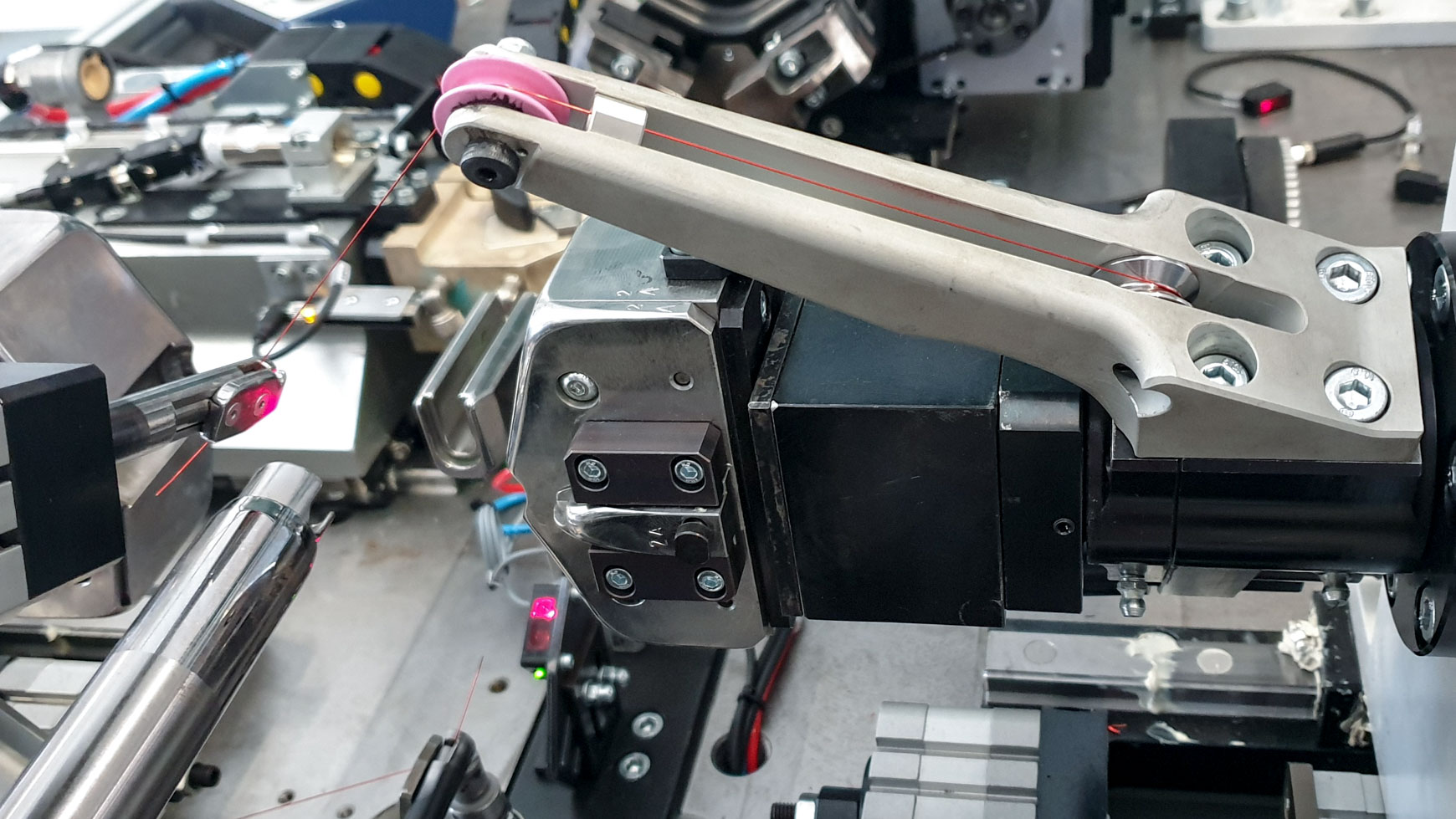 Flyer Winding
Flyer winding is a proven basic technology in the production of electric motors and is used for winding rotors and also for stators for external rotors.
In this process, the flyer turns around the product clamped in the winding tool, winding the wire from the outside. The process permits high speeds and thus ensures short process times. In addition, the machine structures, with this comparatively simple technology, are inexpensive to realize.
Due to their special design, BBS flyer winding systems, including the complete monitoring of the set-up condition, are more flexible than other technically comparable systems.
BBS machines can, for example, be equipped with only one flyer assembly for odd pole numbers or combine both concepts in one and the same machine.
Features
Direct winding of universal motor rotors and stators of outside running motors.
Wide range of wire diameter 
Double flyer machines, also combinable with commutator fusing on board
Wire cutting and ripping available
Multi-pole winding possible
Fast cycle times through hooking plates for commutator hooking
Typical products where flyer winding is used
Rotors for power tools
Auxiliary engines in vehicles (ABS, power windows, seat adjustment, sunroof, etc.)
Driving motors for washing machines
Universal motors
Vacuum cleaner motors
Electric door drives
Your Personal Contact
for Winding Technologies
You are interested in professional winding technology solutions for your application?