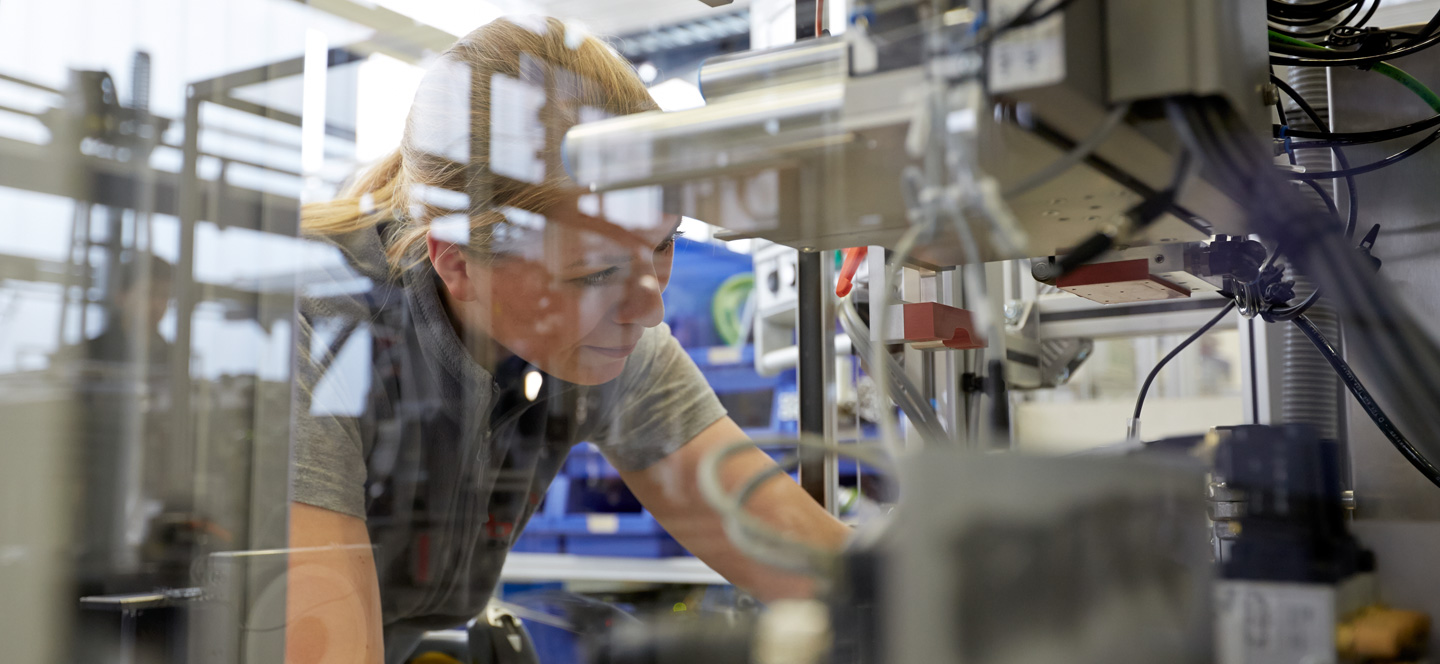 Philosophy & Benefits
"The quality of our lives tomorrow will depend on putting the best possible automation solutions into place today."
The employees of BBS AUTOMATION
What do we offer?
Togetherness
With 14 locations on three continents, BBS Automation is a globally positioned and at the same time strongly growing supplier of assembly and test systems. At the same time, BBS Automation operates as one of the industry leaders in the future-oriented automation market in a very agile environment.
Through continuous development and improvement, we work with our customers on the most innovative products of tomorrow and are a reliable and long-term partner in this.
Our international locations work closely together. This makes us almost unique in the industry. To promote a sense of community, we regularly organize team workshops and events. We also offer long-term prospects. This is one of the reasons why the majority of our employees have been with us for many years on our way to becoming one of the top companies in automation technology.
Social commitment
Our social commitment also extends beyond working hours. For example, we support and sponsor various clubs in different ways. Many of our employees are actively involved in local clubs in their free time. It is therefore a matter of course for us to support them.
Exciting field of activity
BBS Automation realizes automation solutions on a high technological level for various industries worldwide. These include the automotive, aerospace, medical technology and renewable energy sectors. This broad spectrum gives our employees the opportunity to expand their knowledge in different industrial sectors and thus contributes significantly to their personal development. Our lean corporate structure guarantees short decision-making paths and offers room for individual development.
Work-life balance
The balance between job and free time is essentially responsible for the fact that one goes to work with motivation and energy. For us it is very important that employees can combine family, leisure time and job as well as possible.
To this end, BBS offers future-proof jobs with development potential and flexible working time models. And best of all: All our locations are in attractive economic centers as well as in traditional, cultural or scenic hot spots with high recreational value.
Training and continuing education
In addition to sound training, job enrichment, job rotation and on-the-job training are very important cornerstones of employee development for us. With our 14 locations we are able to offer our employees comprehensive international training and career opportunities.