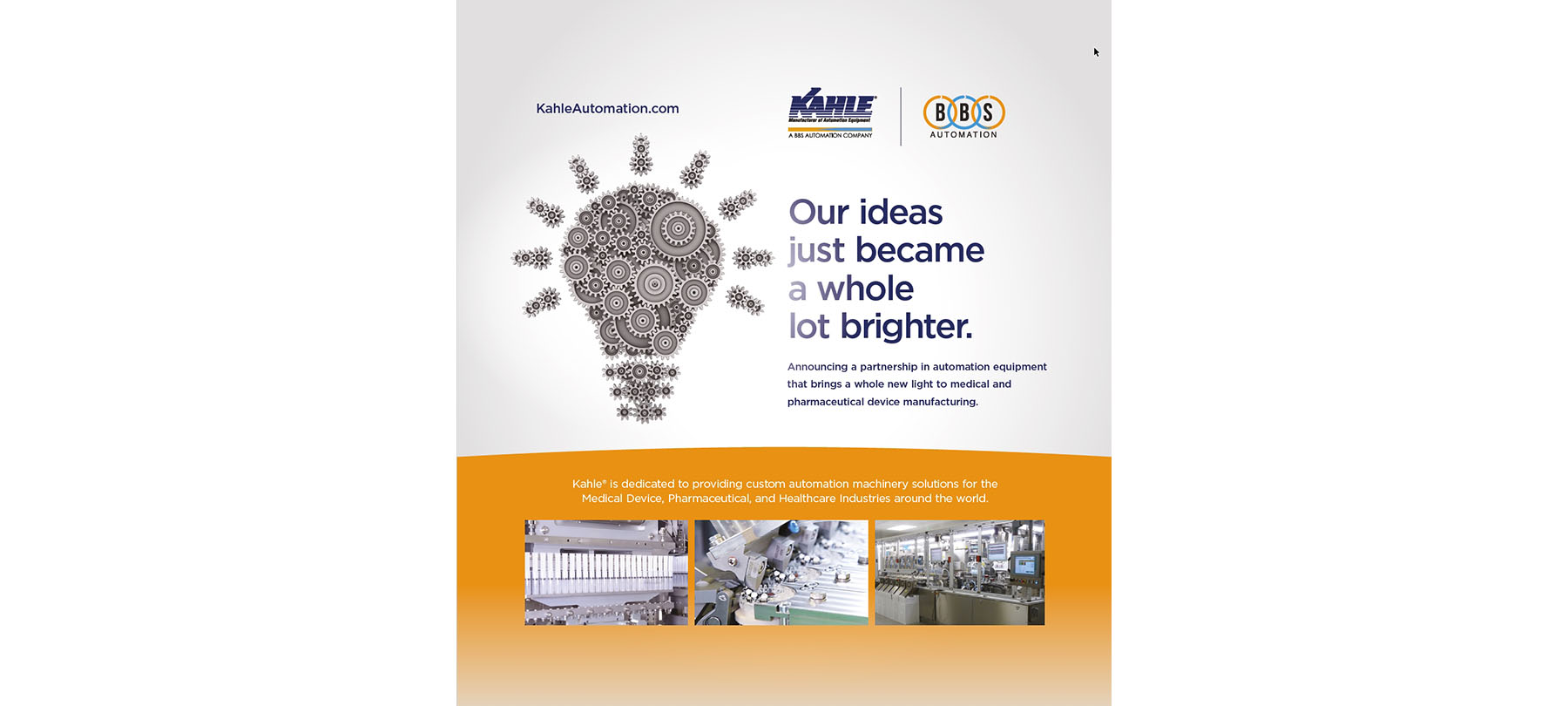 BBS Automation completes acquisition of Kahle Automation S.r.l.
BBS Automation completes acquisition of Kahle Automation S.r.l.
Garching, Caravaggio – September 2022: Following the signing of a definitive agreement as announced on 20 June 2022 to acquire Kahle Automation S.r.l. ("Kahle"; the "Transaction"), BBS Automation ("BBS") is pleased to announce that the transaction was completed on 8 September 2022. All necessary closing conditions, including regulatory clearances, have been achieved.
BBS Automation and Kahle Automation - a global leader in MedTech / Life Sciences.
With the completion of the acquisition of Kahle, BBS significantly expands its MedTech/Life Sciences activities. The company adds proprietary technology and extensive know-how to BBS' technology portfolio and will become the new global hub for BBS' MedTech / Life Sciences activities. The acquisition complements BBS' existing hubs in Chicago (US) and Kunshan (China) and accelerates BBS' journey to become a diversified global automation leader also in the MedTech / Life Sciences segment. Following approval by the relevant regulatory authorities in Italy and the completion of the transaction, Kahle is now part of the BBS Group. The company will be integrated into the group's structures in the following weeks and months.
Located in the Lombardy region of Italy, Kahle's management team around Federico Ceresetti and Julie Logothetis will remain in place and has a long track record of profitable growth. In addition to its main site in Caravaggio, Italy, Kahle operates a sales and engineering center in Morristown, New Jersey, USA as well as sales offices in Eastern, Middle Eastern and Far Eastern countries.
Kahle retains its brand name "Kahle Automation", supplemented by the addition "- a BBS Automation Company".
Find the PDF of this release here: Download Press Release Kahle Acquisition Completed, 2022-09