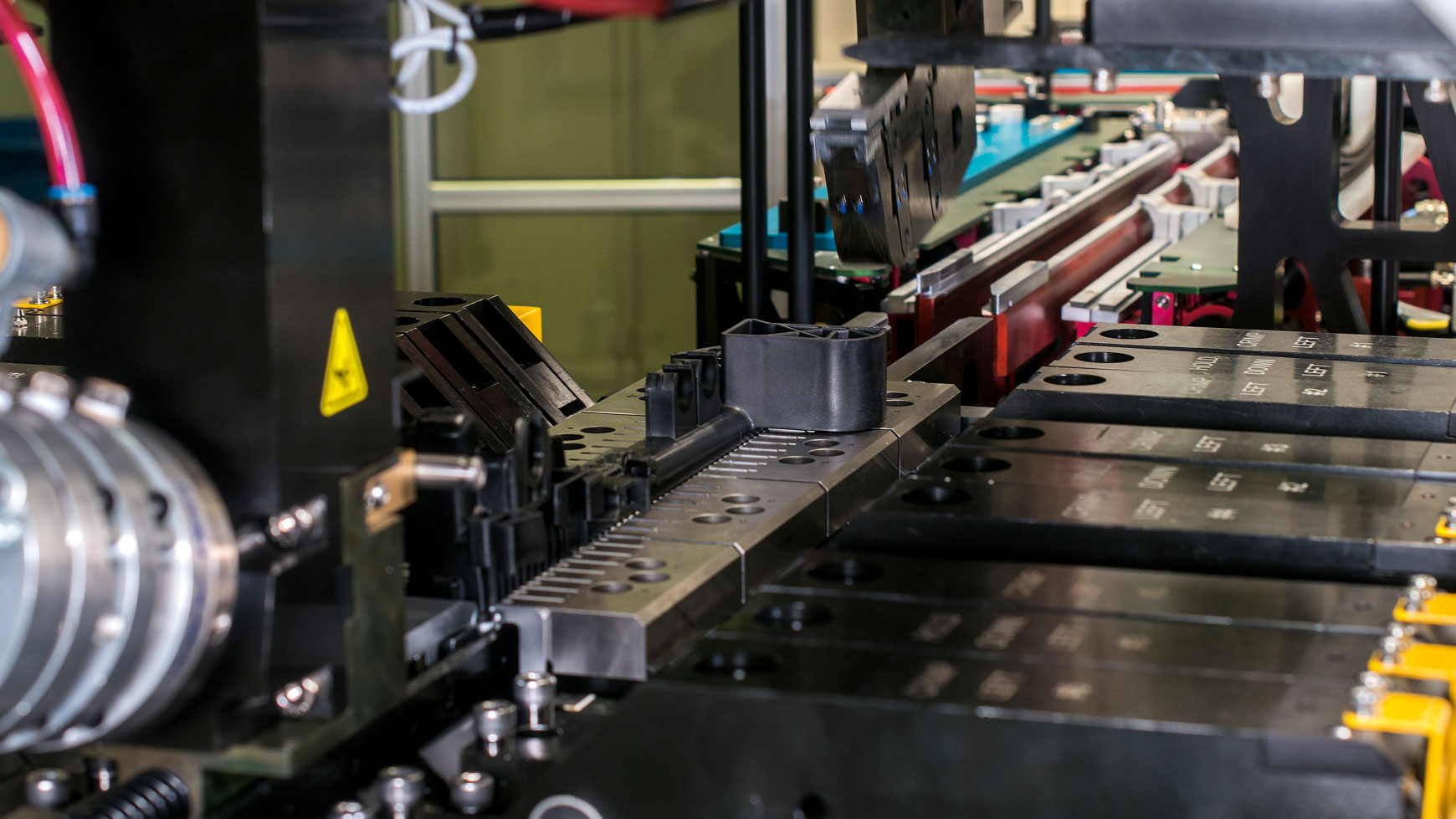 Assembly Automation
BBS Automation is your specialist for challenging tasks in the field of assembly automation. Our machines and systems assemble a wide variety of products for different industries. We deliver customized automation solutions that set standards in terms of economy, safety, reliability and profitability.
Machines and systems for assembly automation are planned, designed and built by BBS itself. After completion and delivery they are put into operation directly at the customer's site.The most different technologies, components, materials and methods are used for the realization. Depending on the specific requirements and the economically and technically accompanying environment, the machines and systems are either partially or fully automated. Our sales staff, development engineers, designers, electricians and programmers as well as tool makers and technicians work hand in hand to achieve optimal results, which often clearly exceed the customer's specifications.
BBS pays special attention to quality assurance and monitoring of the entire development process. In this way, we create modern and sustainable solutions for the automation market. Continuous development, progressive thinking, interdisciplinary cooperation as well as flexible and lean structures create a foundation for our innovative machines and systems - Ready for Industry 4.0.
Integrated Processes
BBS machines are designed for the assembly of a wide variety of products. Depending on the requirements, different manufacturing processes are combined and integrated in our systems, such as:
Connecting
Dosing
Feeding
Gluing and dispensing
Greasing and oiling
Handling and transport
Identifying and marking
Laser cutting, drilling, hardening
Positioning and inserting
Screwing
Separating
Sorting
Transforming
Welding, soldering
Weighing
Testing
Packing
Labeling
Your Personal Contact
for Assembly Technology Solutions
You are interested in BBS machines and systems for your product?