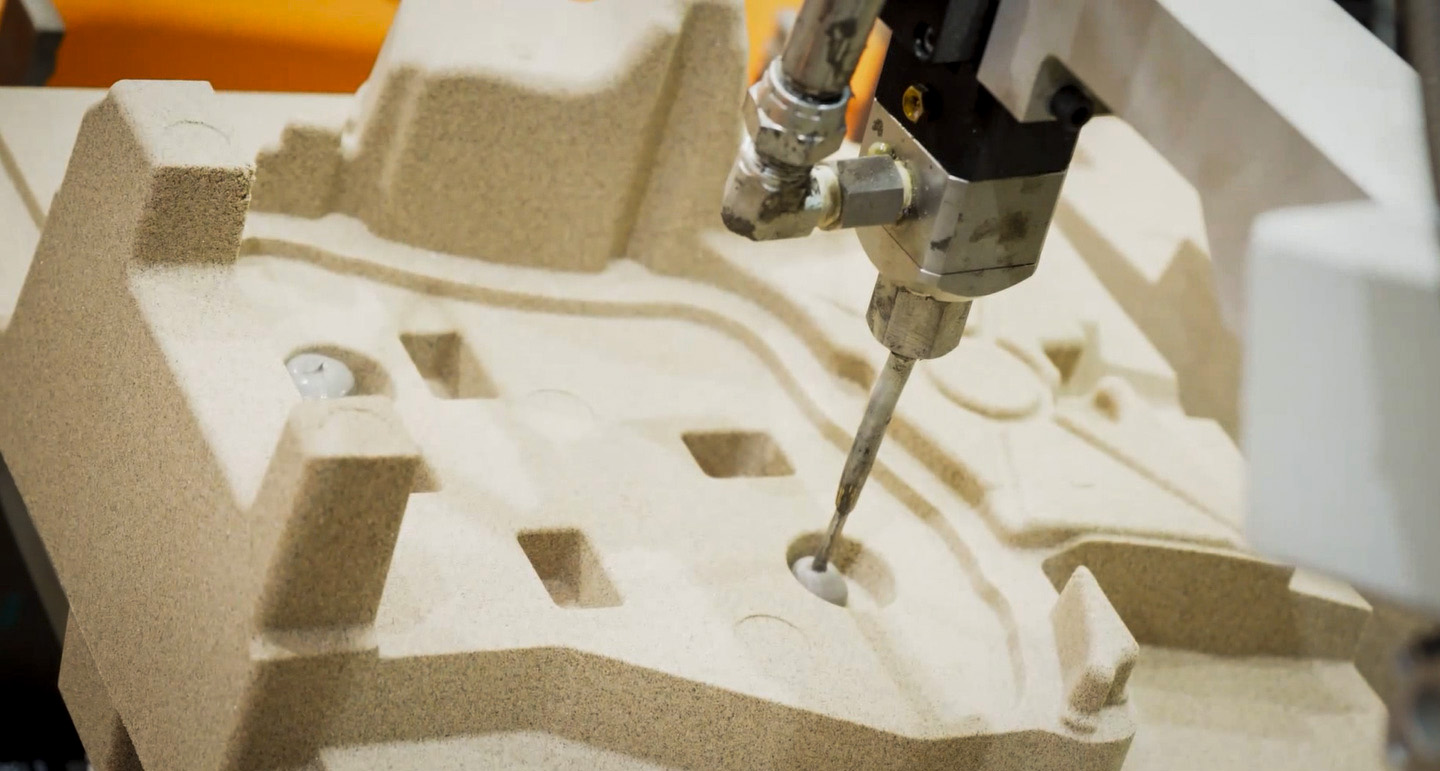 Sand Core Manufacturing
The automated BBS systems for core production are used, for example, in the manufacture of large castings such as engine cylinder blocks or cylinder heads. Here, all relevant processes are connected with each other to form an organic production line.
BBS offers flexible and customized overall turnkey concepts. For example, the following processes and stations can be integrated in one production line: Core removal, deburring, dip coating, drilling, core assembly, bonding, core inspection, storage, transport, etc.
Key Features and Advantages
Efficient layout, with low space requirements
Structural features of the machines and components, specially designed for foundry conditions, ensure stable running, low failure rates and short cycle times.
Flexible design - quick gripper and fixture change - more than two types parts can be produced in one line
The technology provides a high level of dimensional accuracy with high process stability.
User-friendly user interface, easy to program and equipped with fault analysis­­
RFID is used to track sand cores in real time. MES is used to collect, summarize and analyze production process data and can be connected with customer ERP system.
Your Personal Contact for Foundry Automation
You are interested in professional foundry automation solutions for your application?