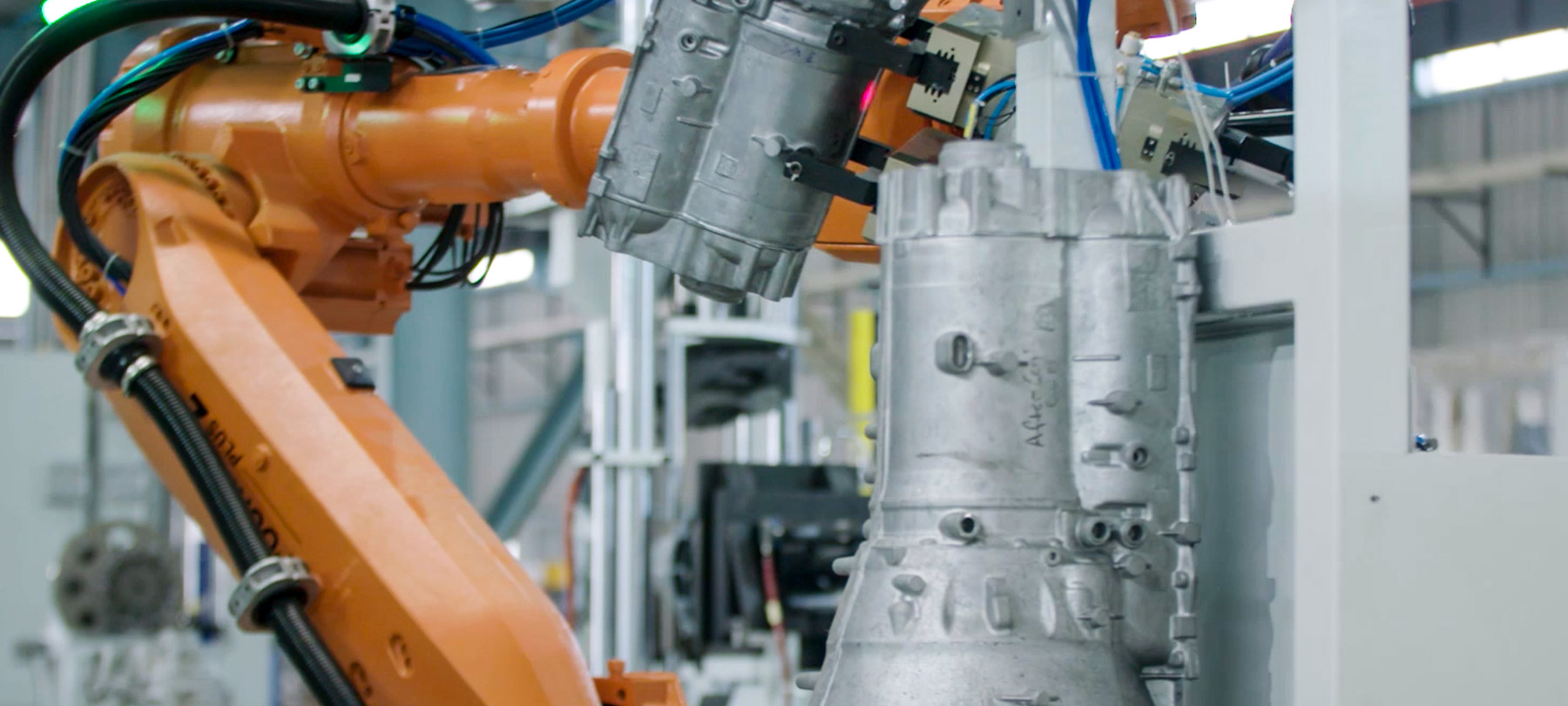 Foundry Automation
Traditional foundries constantly deal with the goal of efficiency, flexibility and work safety. BBS offers proven automation solutions along the entire foundry process chain.
BBS systems are developed for the challenging conditions of die casting production. Our low-maintenance and flexible foundry systems are specially designed for production under high loads at the highest temperatures in a dusty environment.
From automated Die Casting to Assembly
In high pressure die casting, BBS provides trimming machines, trimming tools, saw stations and other peripherals for integration in die casting automation.
In low-pressure and counter-pressure casting, BBS offers automatic casting lines and casting finishing lines, including casting machine loading and unloading, casting cooling, sand removal shaker, coding, trimming, sawing and drilling, flow detection, X-ray/CT inspection, etc.
In the field of gravity casting, BBS has automatic gravity casting production lines and automatic casting post-processing lines, including automatic casting, core setting, parts extraction, coding, cooling, sand removal shakers, saw blade, X-ray/CT inspection, etc.
For sand core production, BBS develops automatic assembly lines, including automatic core removal, core definition, core making, bonding, coating, casting and many more features.
Your Personal Contact for Foundry Automation
You are interested in professional foundry automation solutions for your application?