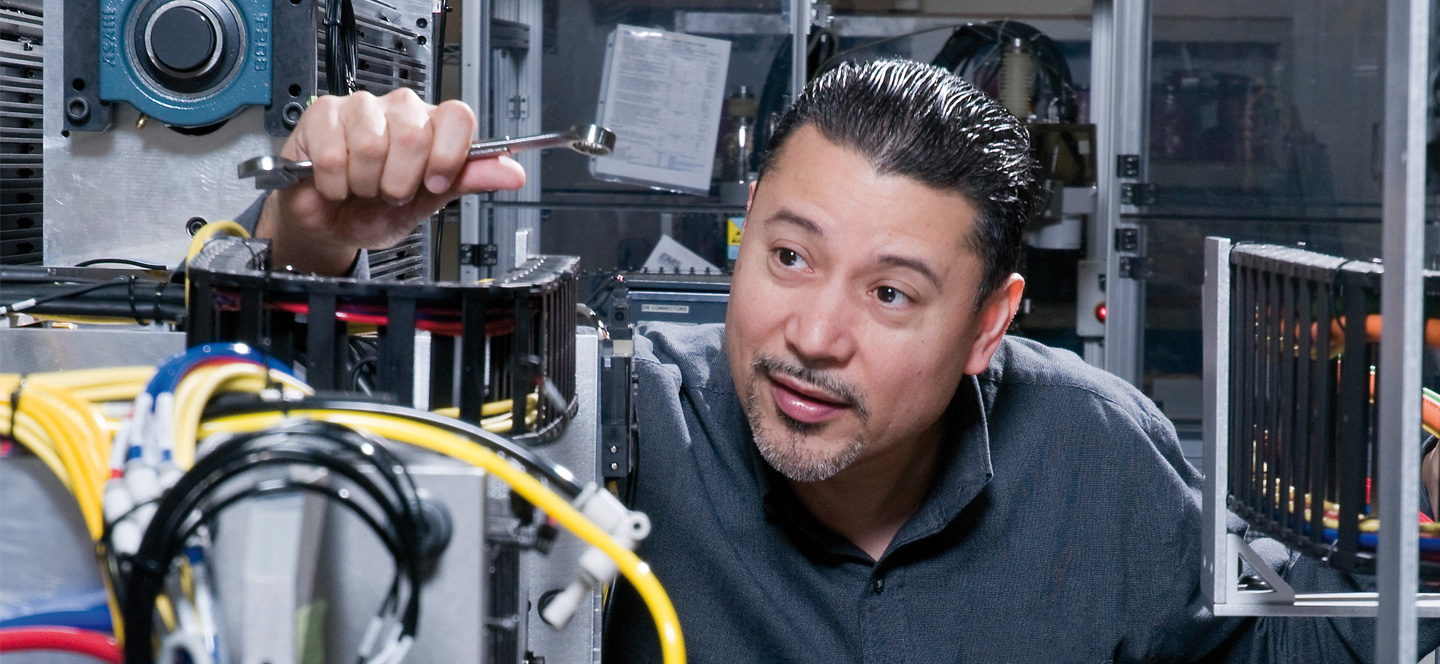 Working at BBS
BBS Automation develops and produces innovative and flexible automation technology for international customers in a wide range of industries. The BBS Group has around 1,400 employees across the globe at present, and our success is founded on these highly qualified and extremely motivated individuals.
It is through them — their commitment, ambition and ideas — that we have risen to the position of market leader for automation technology. Horizontal organization is what sets our company culture apart. We place enormous value on autonomous action and decision making, and on sharing one's ideas and visions. The headquarters of the BBS Group is in Garching nearby Munich, Germany, the point from which we guide the activities of our 16 separate locations. In addition to two sites in Germany (Munich and Sonthofen), we have facilities in Krakow (Poland); in Penang, Malaysia; in Poggibonsi & Caravaggio, Italy; in Lipany, Slovakia in Chicago and Morristown, USA; in Guadalajara (Mexico); in Pune (India) and in Kunshan, Xi'An, Suzhou and Tianjin, China.
What values do we represent?
Creativity & Innovation
We inspire not only our clients with our drive for invention and our steady stream of new ideas for complex automation systems. For our employees, this sometimes means leaving conventional methods behind and daring to try new approaches. The goal is to ensure that our systems and services are a source of ongoing development for improving product manufacturing.
Customers & Market Alignment
Our long-term business success depends on meeting the needs of our customers as closely as possible. We strive to build long-term relationships and to maintain them accordingly. Gaining an understanding of our customers and their needs also means monitoring relevant trends, analyzing the current market, and identifying options for employing new technologies.
Fairness & Loyalty
We treat colleagues, customers and business partners with respect and fairness. Clearly, fairness is not the same as 100% compliance. In our day-to-day business, this means making decisions based on facts, without regard for the standing of specific individuals. Justifying these decisions and championing them requires that we keep everyone involved up to date, communicating with each other in an open, honest and trusting manner. BBS Automation assures our employees of our complete loyalty and solidarity. We expect the same of our employees in return.
Passion & Responsibility
We give everything we have to making our company goals a reality. Everyone contributes equally to this achievement, whether working alone or in a team. Strengthening and expanding our market position depends on enthusiasm, vigor and a sense of responsibility. Each individual is a critical element of the whole in this endeavor.