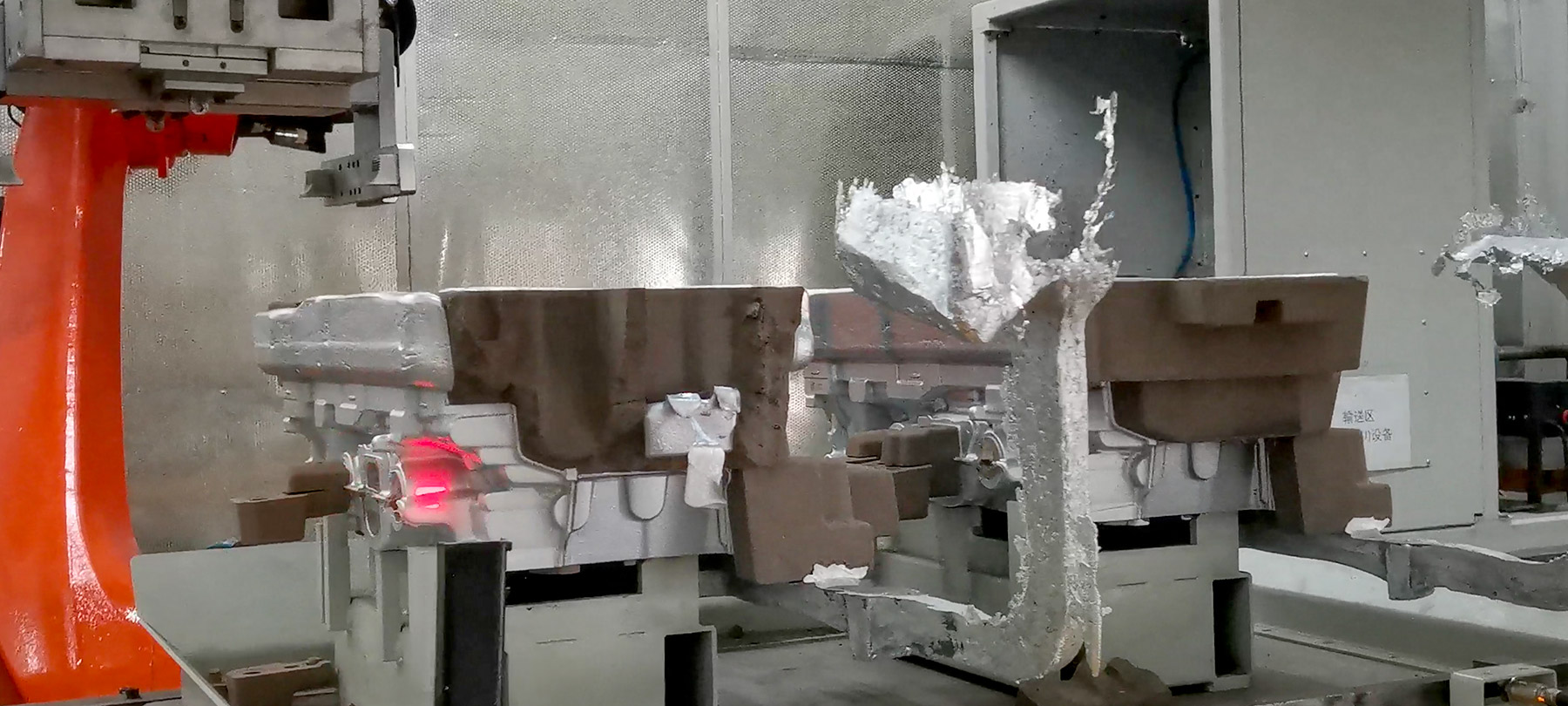 Trimming & Machining
For the postprocessing of cast components BBS supplies the necessary equipment, such as efficient machines with large cutting volumes (roughing equipment), large opening distances and long punching strokes, as well as machines for cutting chips of castings.
Deburring machines
BBS machines for removing burrs from castings are designed so flexibly that different products can be realized. Robots are used to load and unload the machines.
Sawing and drilling machines
BBS machines can be designed as multi-functional systems.They are used for sawing off or removing feeders and risers, for cutting through multiple die parts and for pre-drilling, all in one and the same machine.
Key Features and Advantages
Deburring machines
Robust mechanical structure ensures stable and reliable running performance and convenient maintenance.
Quick mold change design, mold change can be completed quickly through forklift or mold change support
The pump unit with servo motor is more energy-saving and efficient than the conventional setup consisting of mains frequency motor and load-dependent variable pump.
Industry-leading blanking speed, shorten cutting time and improve production efficiency;
The position of the moving template can be freely programmed, and the repeated positioning accuracy can reach ±0.5mm.
User-friendly user interface, easy to program and equipped with fault analysis
Sawing & Drilling machines
Solid machine frames ensure stable operation and low vibration.
Saw precision: size tolerance ±0.5mm, shape tolerance flatness < 0.6mm
Drilling accuracy: diameter tolerance: ±0.5mm, hole position < 0.6mm
Cutting speed: 871-1750rpm, the speed is adjustable
Quick fixture change design, can be completed quickly through forklift or hoist.
User-friendly user interface, easy to program and equipped with fault analysis
Your Personal Contact for Foundry Automation
You are interested in professional foundry automation solutions for your application?