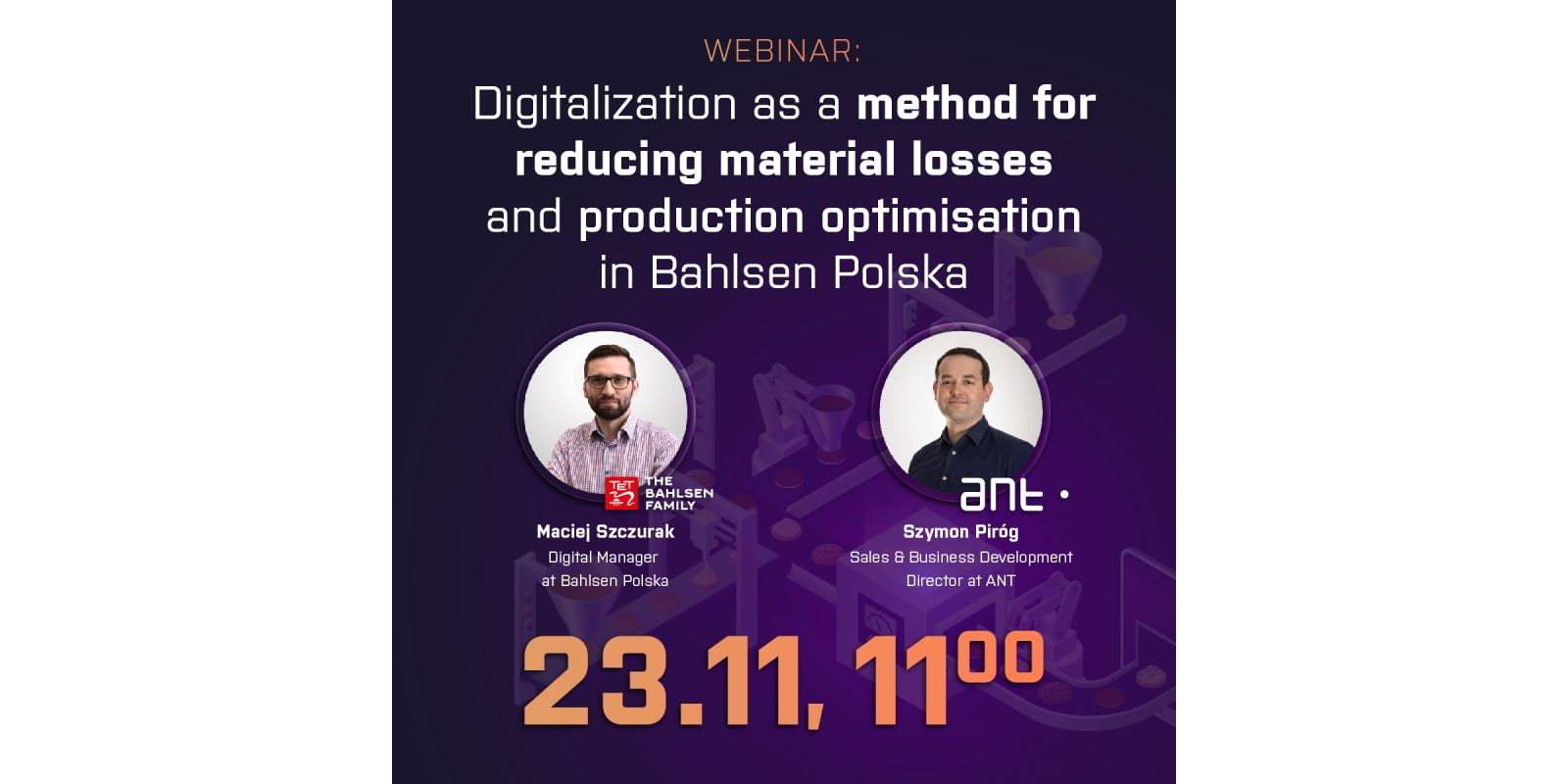 Webinar Digitization
23 November 2021 - Webinar on Digitization as a method for reducing material losses and production optimization in Bahlsen Polska.
Description:
Bahlsen Polska is part of The Bahlsen Group – the German family enterprise established in 1889, known for generations for sweet biscuit manufacturing. As an employer of 2630 people, Bahlsen Group has 6 plants located in Germany and Poland.
Poles know Bahlsen especially from cult brands like HIT, KRAKUSKI and LEIBNIZ, which have been manufactured in Skawina for nearly 30 years.
Everything that is good can be even better. Bahlsen applies this principle to its products as well as to all processes within the company. From purchasing to production and logistics to sales: continuous improvement is the guiding principle which has always guided the company.
During the Webinar, we will look closely at Operational Excellence, known in Bahlsen as B. Excellent program. Digitization, effectiveness, employee growth, environment and food safety culture are pillars of the program. Maciej Szczurak, as the Digital Manager in Operational Excellence Department in Bahlsen Polska will explain:
Operational Excellence program and its role in a food manufacturing company
The role of digitization in the whole process and how it helped to reduce waste and optimize production
Other benefits that digitization brought to Bahlsen
Szymon Piróg (ANT) tells us what challenges the vendor of the production monitoring system had to face.
Agenda:
Introduction
Operational excellence and role of digitization
Digitization challenges
Losses reduction, production optimization, and other benefits
Digitization details and highlights
Q&A session
Sign up to the webinar here: antsolutions.eu/webinar-bahlsen