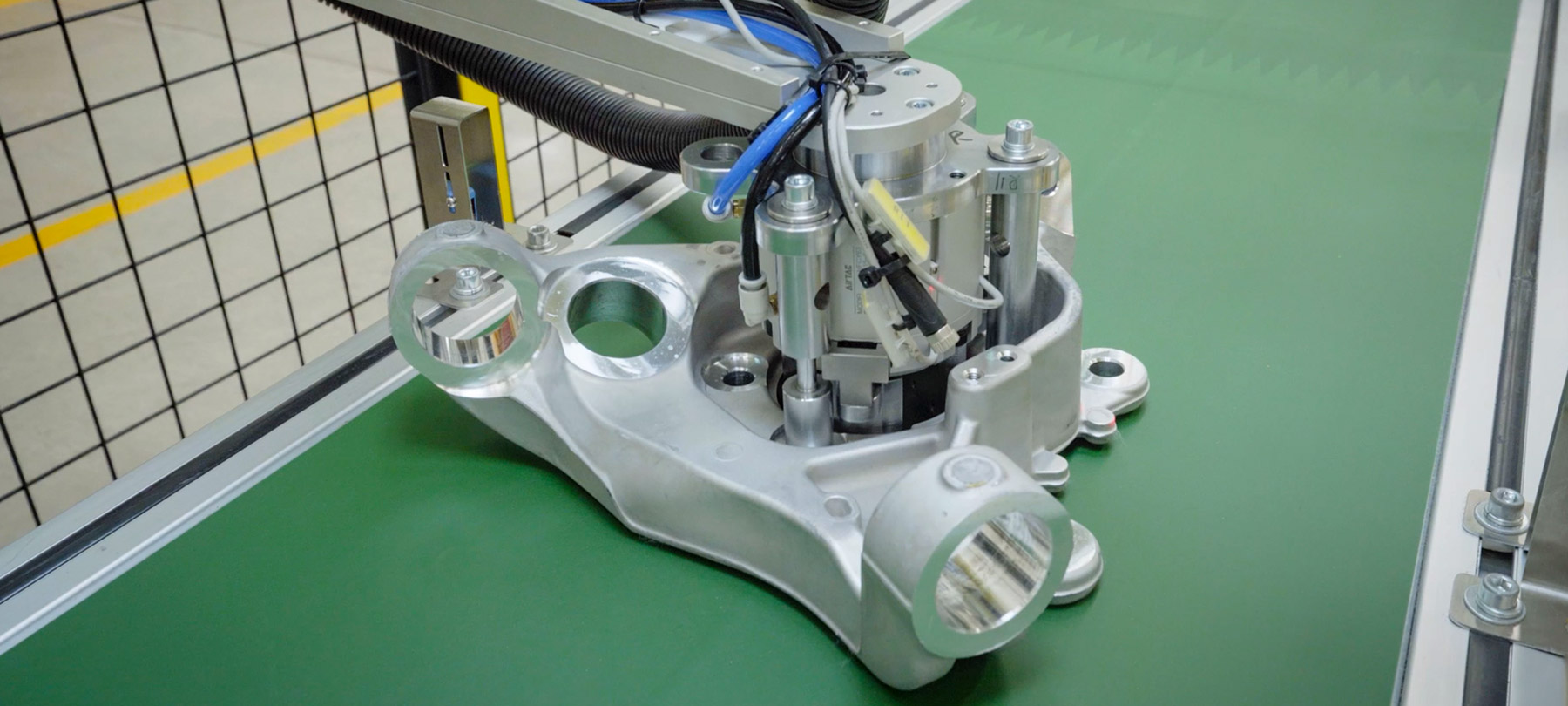 Die Casting Automation
In die casting, the melt is pressed into a mold under pressure, where it solidifies. This process achieves a high casting quality despite the high speed at which it is performed and is especially suited to thin-walled parts. Die casting is used primarily in the series or mass production of structural parts.
BBS provides automatic casting equipment and post-processing lines for castings, including automated loading and unloading of casting machines, casting cooling, vibrating device for sand removal, coding, deburring, sawing and drilling, flow detection, X-ray/CT inspection, etc.
Key Features and Advantages
Efficient layout, with low space requirements
Structural features of the machines and components, specially designed for foundry conditions, ensure stable running, low failure rates and short cycle times.
Flexible design - quick gripper and fixture change - more than two types parts can be produced in one line
The technology provides a high level of dimensional accuracy with high process stability.
User-friendly user interface, easy to program and equipped with fault analysis
Your Personal Contact for Foundry Automation
You are interested in professional foundry automation solutions for your application?